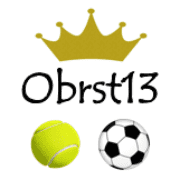 Hello, for my next analysis, I chose a bet for a friendly match between Luxembourg and the World Championship preparing for Senegal, where I believe the whole of Africa.
The football level in Luxembourg has risen in recent years, and results from the World Cup Qualifiers, where Luxembourg lost 6 points, including a shocking draw with France. The younger players who are trying to promote in Europe outside their own country have made the most striking footprints of the legendary defenders Philipps (Warsaw Legion), Jans (Waasland-Beveren), Gerson (Norrkoping) and captain repre, striker Joachim (Lierse).Luxembourg also has a bunch of young players growing up in high-quality foreign academies, either Thill (Metz), Barreiro (Mainz), Ostrowski (Frankfurt) or Mahmutovic (Middlesbrough), but none of these players have ever come to the first class. But most of the players in the Luxembourg team have a home league.
Although Senegal did not have a very difficult final group in the World Cup qualifiers, however, there was not a single loss in the 10: 3 at Kapverd, Burkina Faso and South Africa, thus making Senegal a seamless move to Russia. Senegal is a very strong player, as evidenced by the World Cup nomination, which includes a large number of Premier League players, as well as Serie A and Ligue1.In addition to Sadia Mani, the top English league is also set for Papa Ndiaye and Mame Diouf (both Stoke), Niasse (Everton) and West Ham. Other great personalities of the Senegal team include Koulibaly (Naples), Keita Baldé (Monaco), Niang (Turin) and Sow (Bursaspor).
Luxembourg football flourishes but is still not competitive with the better half of the world, including Senegal. He is also in full preparation for the upcoming World Championship, and in this game, all players, which we should see later in Russia, should appear except for Manah.Luxembourg has little to do with Senegal, but one of the best African teams in which players are regularly playing the best competitions in the world would be able to cope with the European dwarf. The biggest force of Senegal is in offensive positions, all behind is the Neapol Golem Koulibala. Here I am expecting a clear victory in Senegal and the set course surprised me very pleasantly.
Tip: Senegal | Course: 1.36